Green walls give buildings a visually striking and unique appearance, enhancing their lines and aesthetics. The properties themselves greatly increase their economic value in the market and are good for the environment.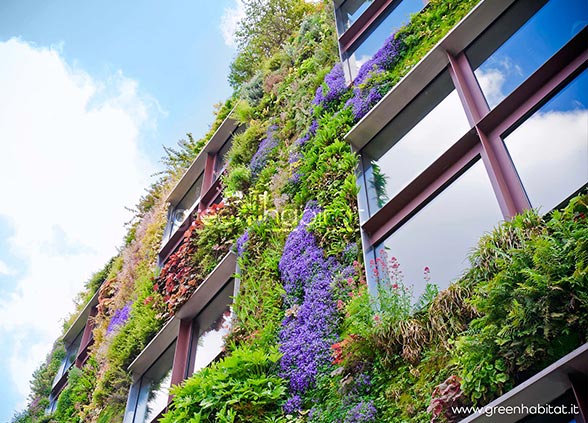 Choosing Green Habitat allows the building to be insulated naturally, increasing the comfort of indoor environments and the well-being of those who live in them every day, and manage to dampen the main source of noise in all our cities: vehicular traffic.
In addition, studies conducted on our patented systems have shown, after comparing the concentration of particulate matter with and without green walls, that it is possible to appreciate the positive effect of the facades in as little as four days after the application of the plants.
There is no need for maintenance and the implementation time is very quick, but the system designed specifically to help improve thermal performance and increase energy efficiency is the decisive breakthrough in making the most of the power of nature.
We breathe better, the air is pure and healthy, and the absorption of Co2 produces as much oxygen for a necessary and caring choice for our health.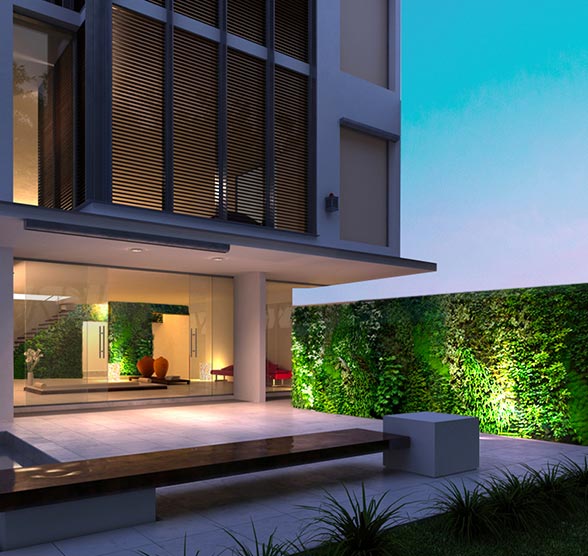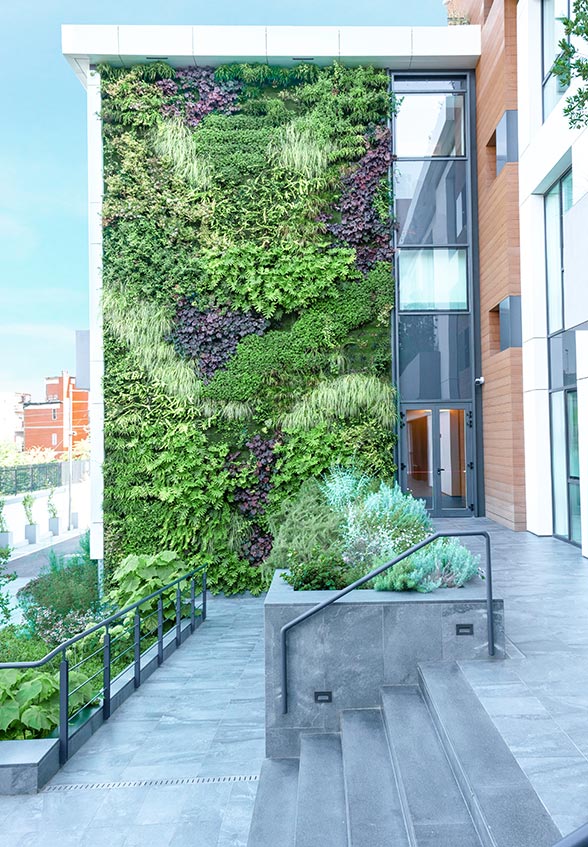 Contact us and request more information