R-Everse, stabilized green for indoor use.
R-Everse supports companies in recruitment with a dedicated flexible, digital and specialized recruting and headhunting service.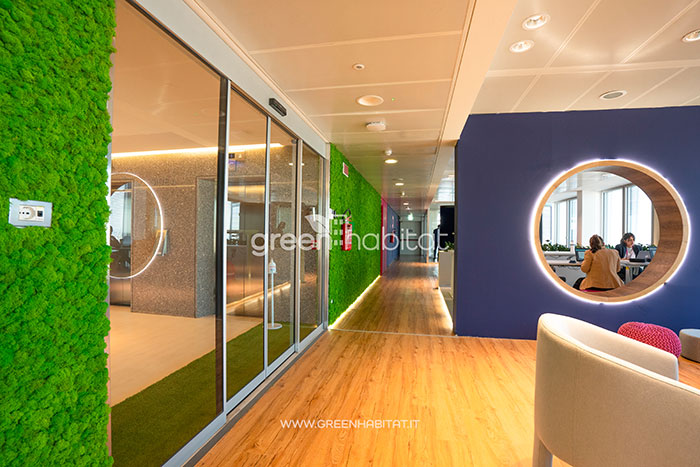 Their need was to realize a more comfortable and pleasant environment that could improve the team's hours spent in the office.
We often do not pay too much attention to the fact that we spend 90% of our days indoors and these are as much as 5 times more polluted than outdoor environments.
We were able to make the most of each space, taking advantage of its practicality and benefits, through small and large interventions that were able to give a totally new look to R-Everse's spaces.
Their flawless finishes, able to contour any corner with ease, allow any unused surface to be enriched, making it unique and highly recognizable.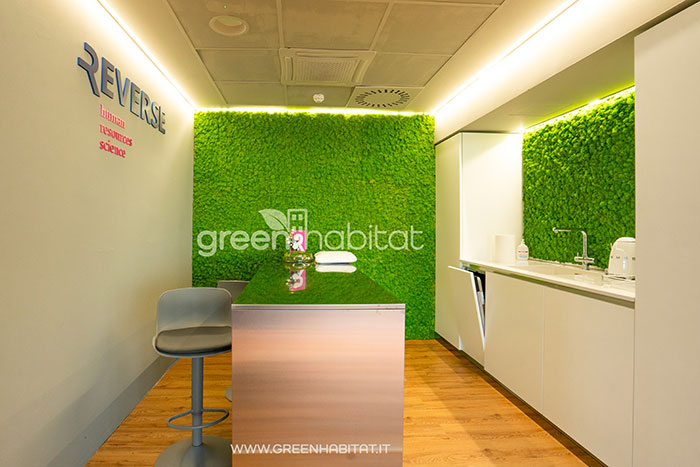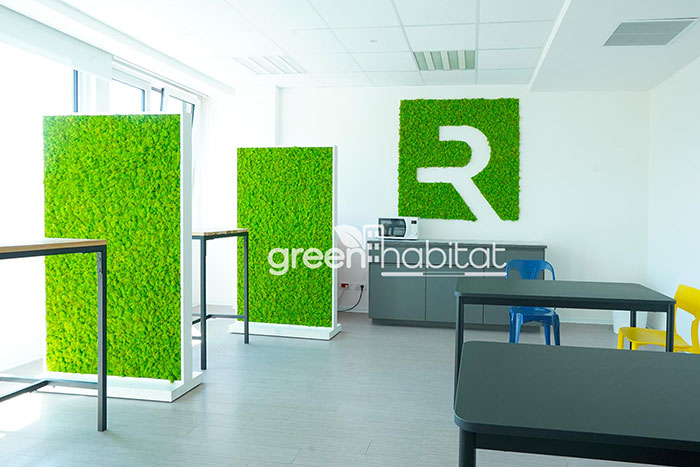 Natural stabilized green paintings are composed of premium recyclable products that are elegant in their simplicity and are ideal for those who want to decorate with style while thinking environmentally sustainable.
So too are furniture planters, which can be customized by studying the specific project, or freestanding partitions, which are versatile and handy, perfect for absorbing sound naturally and necessary for a more comfortable and less stressful environment.
In commercial settings, it is certainly essential to pay special attention to acoustics in order to ensure that everyone can work without distractions and interruptions.
Green walls also were chosen because of their health benefits for employees; in fact, they can regulate humidity, monitoring whether the indoor climate is too dry and therefore unsuitable for our well-being.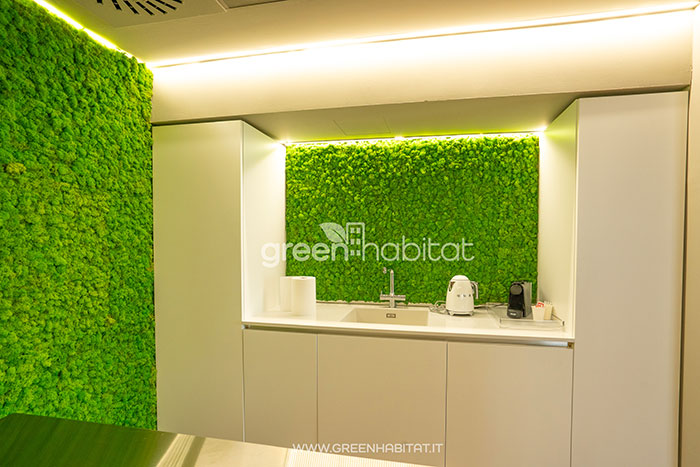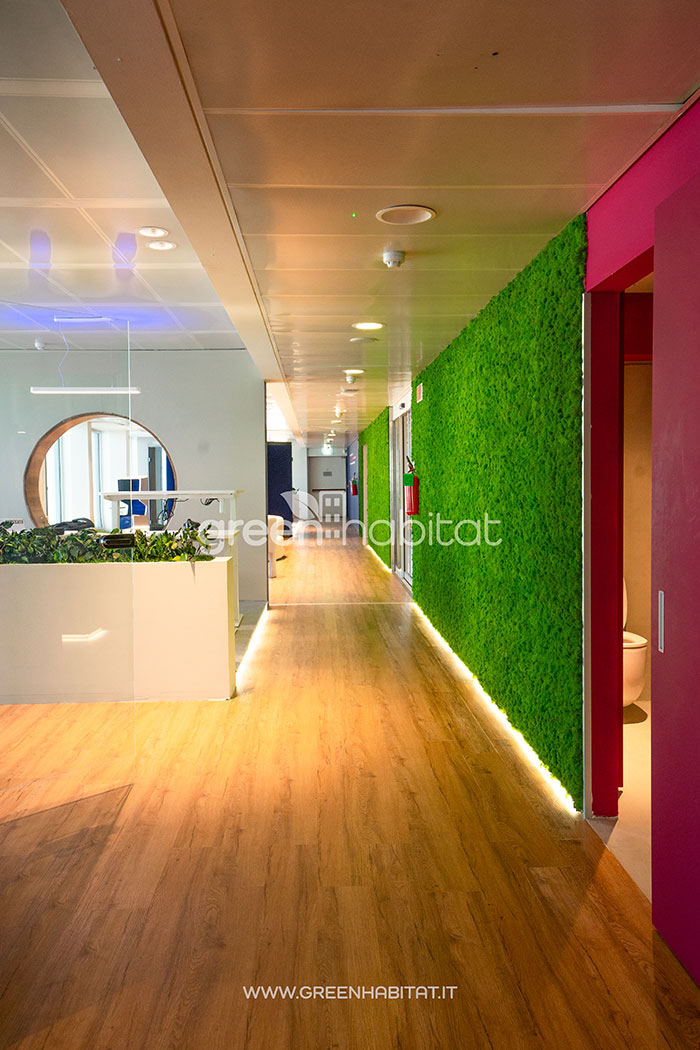 Contact us and request more information