Bolognese acoustics, Sound-absorbing vertical greenery.
Acustica Bolognese is a team of professional hearing specialists whose goal is to improve people's quality of life by helping them hear and feel better in every moment of their day.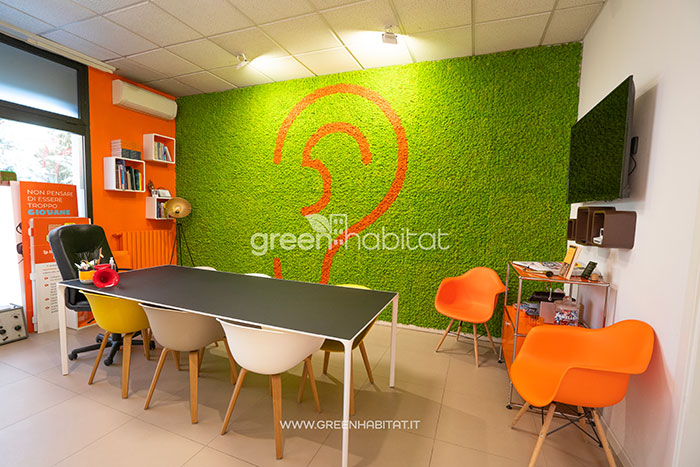 All their branches have been carefully and custom-designed over the years, and having acoustics as the focus, it was essential to focus on the internal enhancement of sound propagation.
The strength of the brand and its recognizability was enhanced by the strategic use of green walls contrasting with the orange logo, a bright color mix of great affection that recalls the company's founding concept and intrigues passersby through the main storefront.
The brand's storytelling is effectively represented inside the venue: we find it in many places and even the walls are customized with the company's distinctive and unmistakable color, plus the customer experience is greatly enhanced.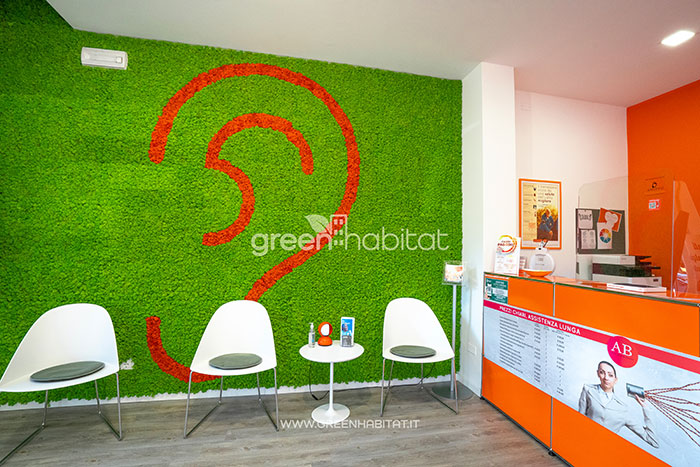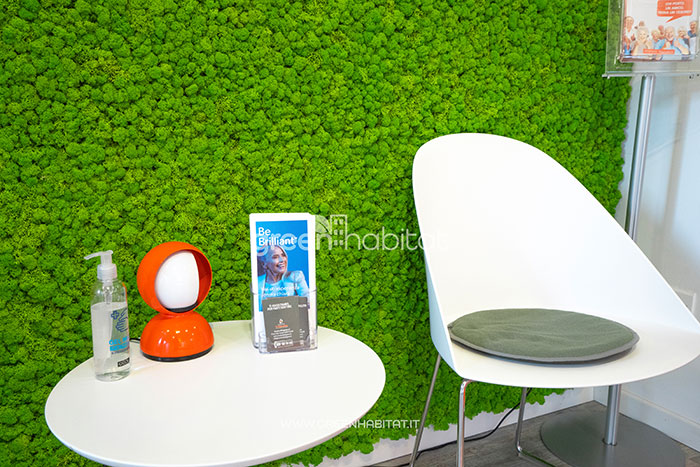 In the waiting rooms, the environment is comfortable, uniquely designed and above all beneficial: in fact, the green walls are hypoallergenic, perfectly regulate humidity and stimulate good mood.
We were able to play and experiment with shapes and colors, adapting our products to the specific needs of the customer. Biophilic design succeeds in creating endless innovative green possibilities and developing its own benefits for all kinds of environments.
The quality of the air we breathe is improved, the acoustic comfort in rooms is enhanced, the perceived well-being amplified-all without the need for space maintenance.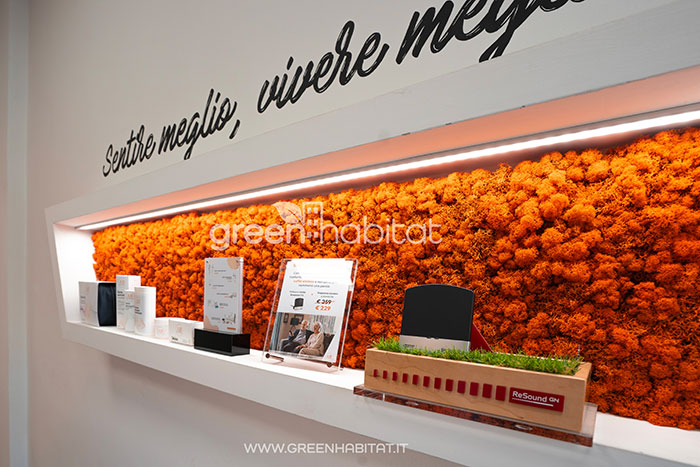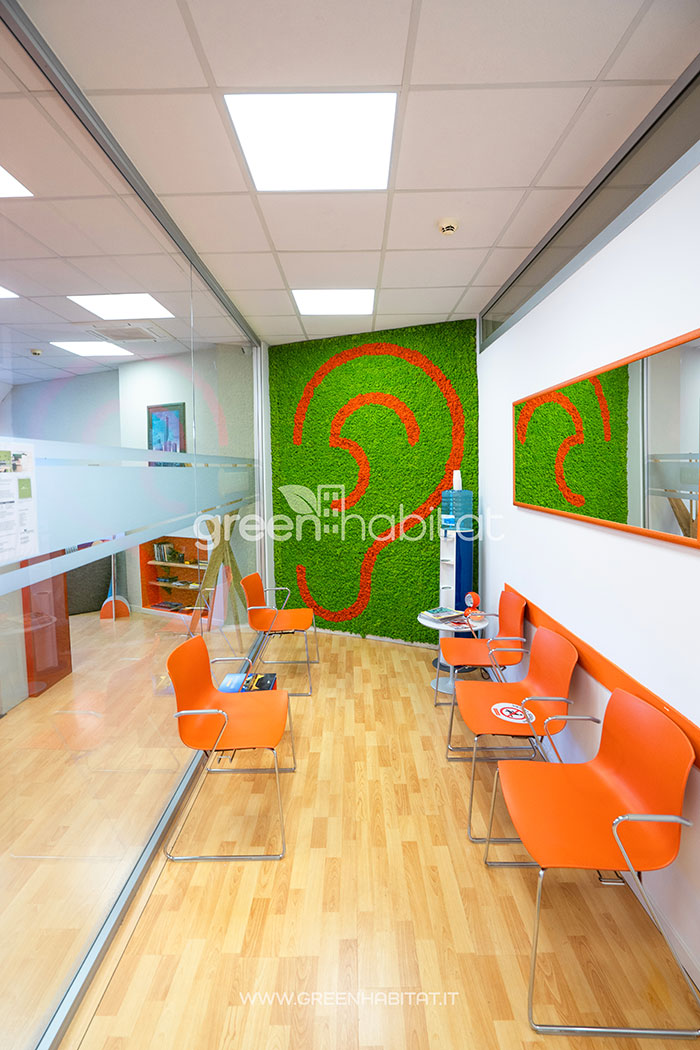 Contact us and request more information