Westpole, stabilized sound-absorbing lichen.
Westpole is a reality of professionals offering support for digital innovation and accompanying cutting-edge transformations in various business models.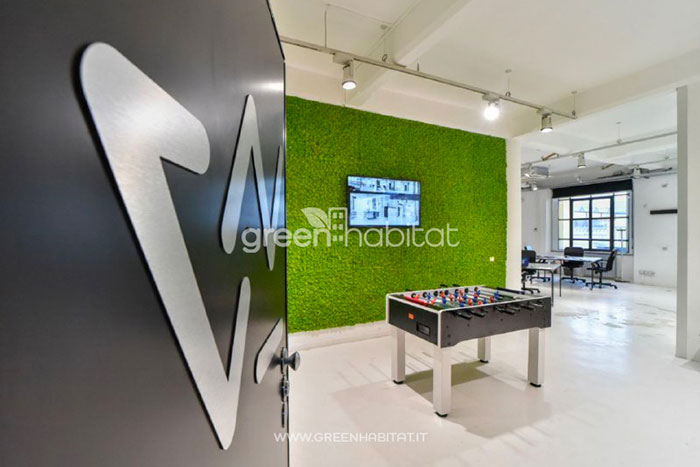 Offices in downtown Milan have been carefully and thoughtfully designed to meet their primary need: the working well-being of their many employees, promoting comfort and flexibility.
The vertical greenery, strategically placed and customized as needed, was used as green cladding for partitions separating workstations and making the most of one of the product's strengths: soundproofing.
Green Habitat's walls are in fact designed to make an indoor environment more welcoming and comfortable and thus optimize its acoustic comfort by absorbing sound naturally.
In this way we avoid the unpleasant rumblings or all those noises and disturbing elements that interfere with daily work activities in indoor environments, and we also markedly improve the mood of those who live there.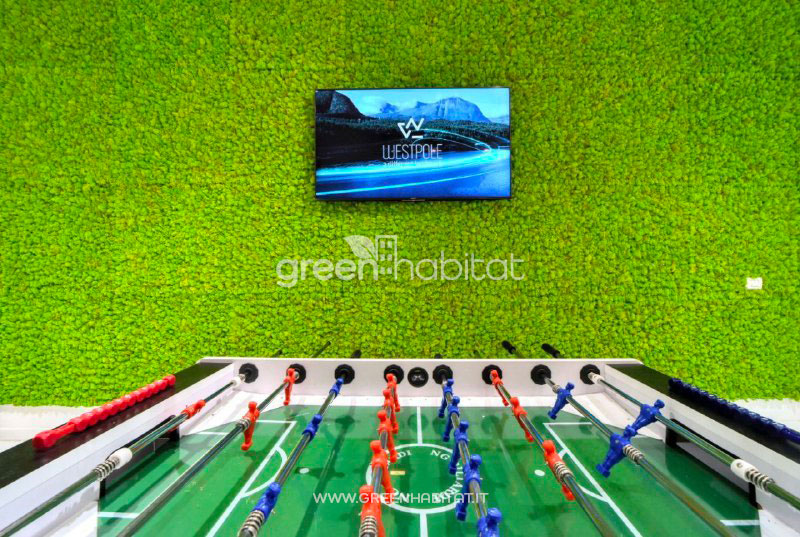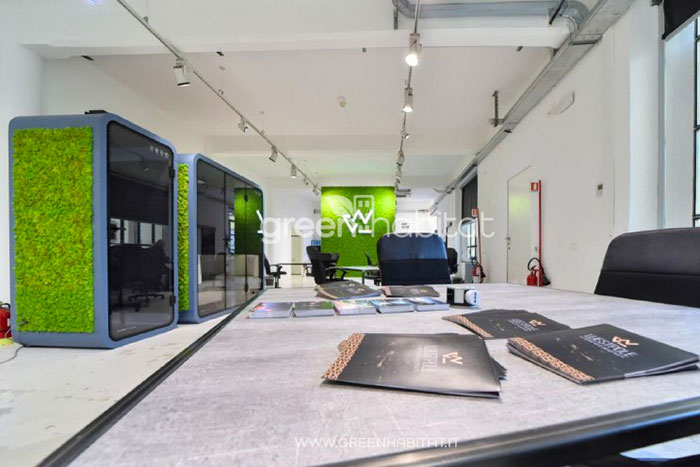 The entrance wall catches the eye and amazes at first glance while subsequent portions of vertical greenery continue to illuminate the headquarters in every corner, highlighting the company's logo.
The collaboration for this project was crucial and decisive; we focused on the insights born during the implementation, applying all the innovations studied in the fields of sustainability, well-being and technology.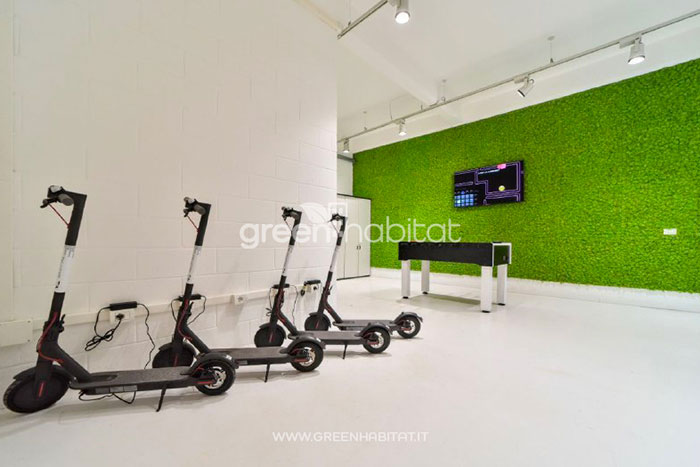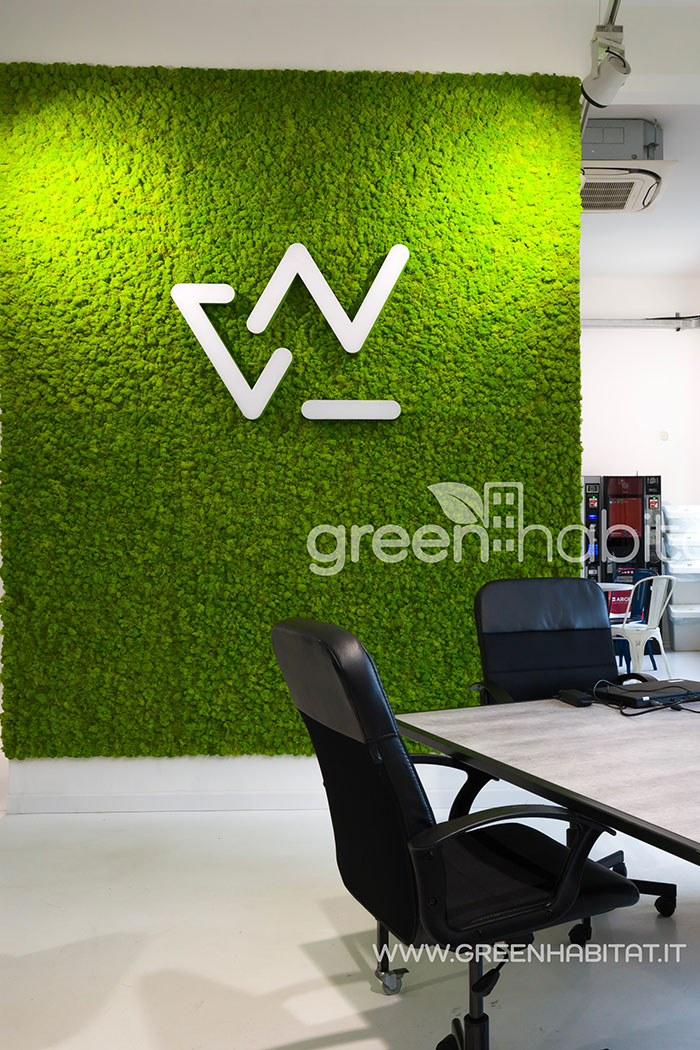 Contact us and request more information