Stabilized green is an all-natural, sound-absorbing material that requires no maintenance.
After choosing from our wide range of Textures, standard or custom-made panels will be provided, ready for easy installation.
Stabilized greenery helps to ensure a healthy and comfortable climate by helping us ensure that humidity levels remain at rates between 40 and 60 percent, which is optimal for human health and well-being.
Discover our stabilized green
The projects that make us most proud
How can you enhance the special power of plants? We have the solution at hand.
Nature all around us is an inexhaustible source of wealth and benefits, and you can have it in your work space without the need for maintenance or professionalized labor.
Green walls are unique and unmistakable, improving indoor environments by making them healthier and ensuring more productive office hours, with a special focus on employee well-being.
So many have already chosen Green Habitat, investing in the health of those around them and focusing on ethical and sustainable design, close to the environment and looking to the future.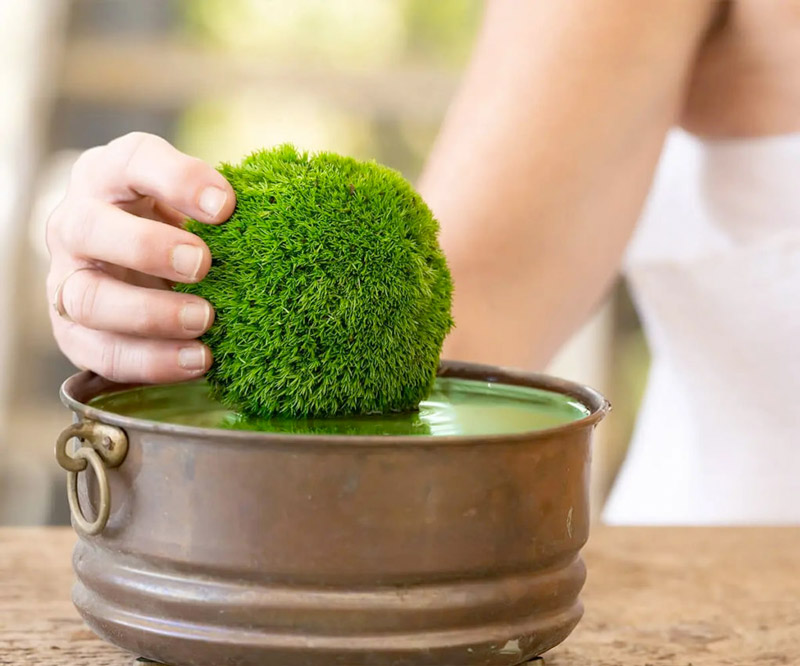 Stabilization is a true art, a technique that allows the plant to maintain its original appearance for a long time without the need for any care.
Flowers, plants and foliage are harvested at the best time of their life cycle when they present theoptimal appearance.
The essences undergo a process of replacing the sap with a natural solution that allows the plant to retain its softness.
The material is then carefully hand-selected during the quality control stage, and then laid through fabrication on our furniture complements.
Therefore, it will no longer be necessary to provide water to the plant or even light.
Green Habitat's products are specially designed to absorb sound naturally-they dampen and reduce noise, making the environment more comfortable.
Noise pollution in the workplace causes poor concentration, reduced levels of cooperation, increased stress and discomfort.
Our stabilized green is a sound-absorbing wall and ceiling covering that allows it to fit any surface without any kind of preparation; the panels are attached with simple screws or tacks.