In retail, it is crucial to foster a relaxed environment to enhance the customer's sales experience, making it unique, and incentivize purchase.
In fact, several studies record how in retail spaces that adopted an ethical and sustainable style, with biophilic elements, positive emotions elevated the perceived value of the product and thus increased store revenues by up to 40 percent.
The image of a brand is as fundamental as the enjoyment of its spaces, and it is necessary to be able to stand out and catalyze the attention of potential customers.
In fact, today 60 percent of consumers take a photo in the places they visit or where they buy and then post it on social media.
All this promotes web reputation and enhances the sustainable choice of designing one's logo and spaces with a greater green and environmental focus.
Green Habitat's green walls can be used as displays, framing products for sale to perfection, and are maintenance-free, easy and quick to assemble, without the need for the work of a professional.
Attention to air quality and a healthy shopping space climate will then be a significant selling point; the customer will feel pampered and will value the brand that is close and attentive to their health.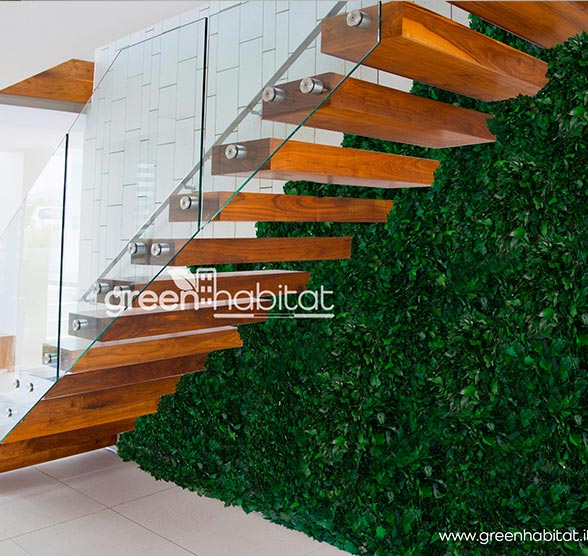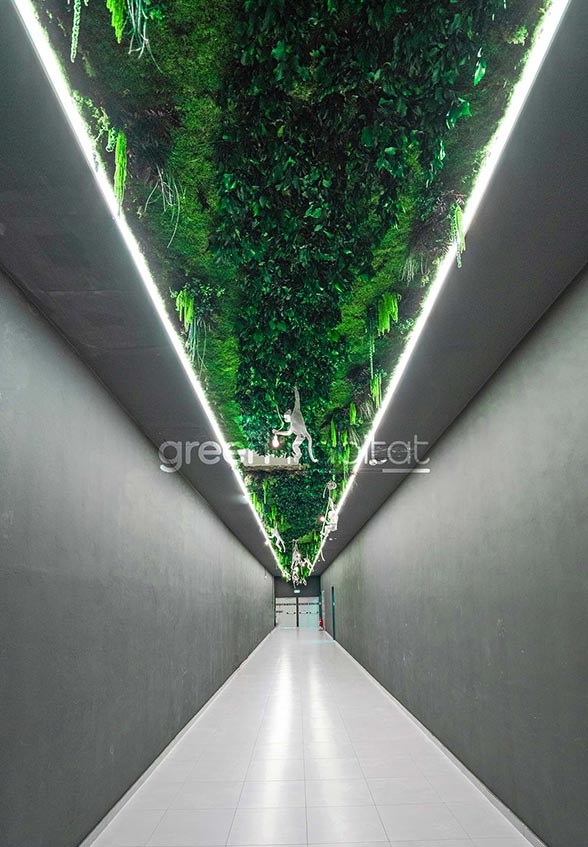 Contact us and request more information